"Michael Fallah began his jewelry apprenticeship at the age of 16. Fast forward 20 years and he has created one of the fastest growing jewelry brands. Recently ranked number 25 in the Top 50 Smart Company Business Awards The company saw an incredible 107% increase in revenue from 2020 to 2021. It also won the 2021 "Most Innovative Jeweler" award from the APAC Business Awards"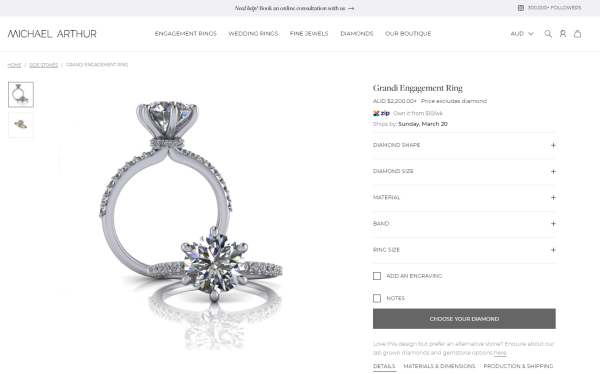 The brand has focused on streamlining the process of creating bespoke engagement rings online with its unique "online ring designer".
To visit – https://michaelarthur.com.au/collections/engagement-rings-in-sydney
We spoke with Michael Fallah (Director and Founder) about his state-of-the-art ring builder and he had this to say:
"We saw a gap in the market when it came to helping our clients design their own custom engagement rings and get a quote on the spot. So I created an online ring builder where you can create your dream ring and add a live diamond in 60 seconds, and the full price is displayed instantly.
Michael also mentioned, "The average cost of an engagement ring will range from $10,000 to $20,000+, which is quite a significant investment. We wanted to create a seamless process for our customers and help them as much as possible along the way."
Many people have never purchased fine jewelry of this value before, then add the pressure to buy an Instagram-worthy ring and it's no wonder shoppers are nervous.
Michael Arthur focused on the needs of his customers by educating and streamlining the buying and building process. The extensive website took 12 months to build and offers over $20 million worth of live diamonds so consumers can make an informed decision when buying online or at their Paddington store in Sydney, Australia.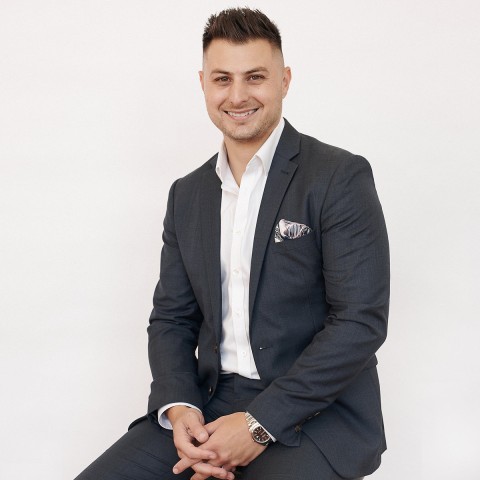 Michael Fallah, Director and Founder
After working in the jewelry industry for many years and gaining his experience in the field, Michael realized that something was missing, the direct experience from jeweler to customer. From there was born the idea of ​​allowing the customer to have a one-on-one relationship with the jeweler; bringing the whole original concept to life where they are involved every step of the way. Right from the selection of the diamond, to the type of gold/platinum they desire in their intricate design.
Michael truly believes that educating his customers is essential and with an ever-growing international clientele, the idea of ​​bringing this experience to the modern world via the internet was born. Allowing not only its local subscribers to participate in this process, but anyone, anywhere on the globe. Michael mentioned, "We have shipped our parts to over 50 countries so far, which is an incredible achievement for the company."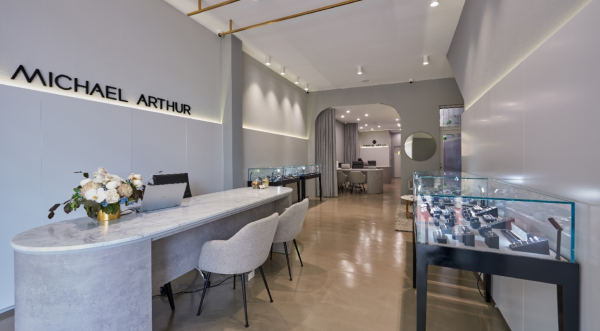 In addition to buying directly from Michael Arthur's website, shoppers who want a human touch can book an in-store consultation or online zoom meeting. "We like to educate our customers, so together in store we discuss the different diamond options to help with the selection process."
Most clients are so grateful that they send their proposal photos to showcase on their Instagram page which can be viewed below – https://www.instagram.com/michaelarthurdiamonds/
"Buying an engagement ring can be a tricky process, but I like to think we've made it easy," says Michael Fallah.
Here, every customer is invited to abandon the traditional method of finding the perfect piece and taste the unique Michael Arthur VIP experience; allowing them to be proudly different. Whether in person or online.
To visit: https://michaelarthur.com.au to create the ring of your dreams!
Media Contact
Company Name: Michael Arthur
Contact: Michael Fallah
E-mail: Send an email
Call: +61 2 8542 3886
Address:236 Oxford Street, Paddington
Town: sydney
State: New South Wales 2021
The country: Australia
Website: https://michaelarthur.com.au/